Is Your Website Always on Its Best (User) Behavior?
Is Your Website Always on Its Best (User) Behavior?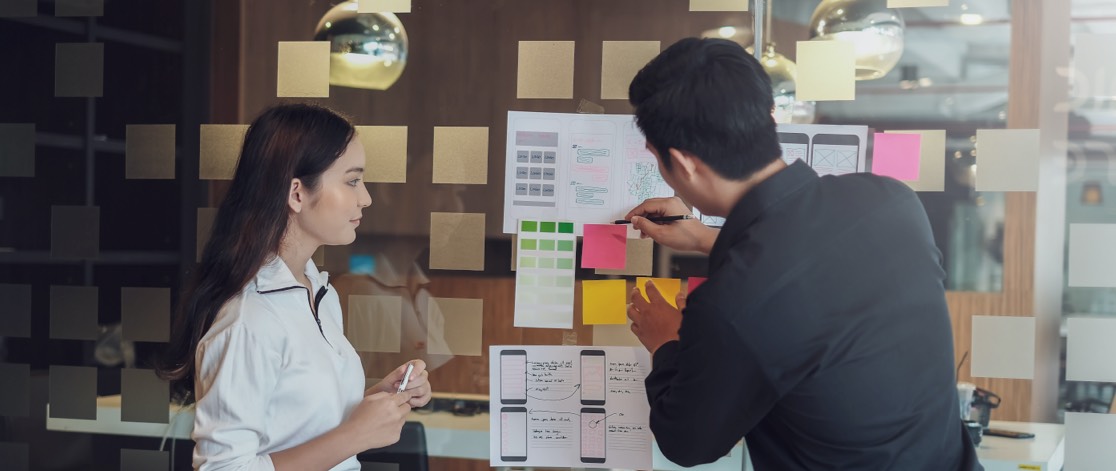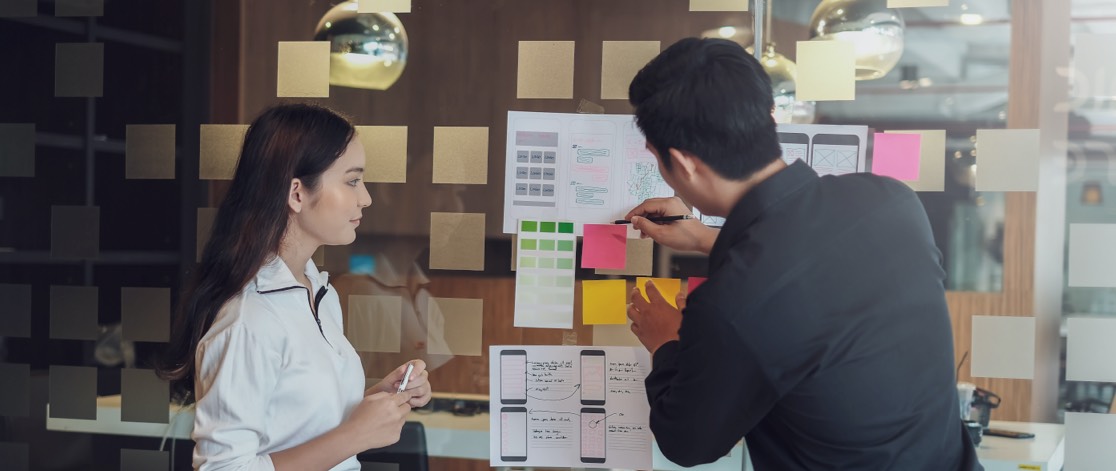 A potential customer arrives on your website. Do they feel welcome? Do they understand how your products are organized? Is the purchase process easy to understand? Do they know what to do if they have a question? Now, let's assume, for argument's sake, that the answer to all of these questions is a resounding "no." The sound that you're now hearing is the sound of that now-former potential customer leaving your site and typing the name of your nearest competitor into their search bar.
Research shows that a positive customer experience on your website is one of the biggest contributing factors to sales, customer satisfaction, and brand loyalty. Conversely, a poor customer experience is often one of the biggest reasons for slowed sales, abandoned carts, high bounce rates, and simply losing out to the competition. It can even negatively impact your store sales, because most shopping journeys begin online even if the customer's intent is to make an in-store purchase. If the latter scenario is what you're currently experiencing, ask yourself "why?" Your answer might very well determine that it's time for a user experience audit.

What Is a User Experience Audit?
A user experience audit, or UX audit, is the process of identifying friction points in your customer's journey through your website or mobile experience that are impacting ease of use, and suppressing conversion. Keep in mind that what constitutes a conversion varies: it could mean making a purchase, supplying an email address, downloading a PDF, completing a form, etc. Ultimately, a UX audit will provide you with information that will allow you to take action to resolve all user experience issues, thereby making it easier for users to achieve their goals on your site or mobile app.
There are two primary drivers for initiating a UX audit, which—if left unaddressed—have the potential to negatively and directly impact your online revenue:
You want to identify and eliminate friction points within the user journey that are preventing visitors from converting on your site.
You want to capitalize on opportunities through incremental corrections and improvements, as well as to innovate, upgrade, and improve the overall user experience.
"I no longer listen to what people say,
I just watch what they do. Behavior never lies."

While the list of reasons to perform a UX audit is brief, there are several things you need to keep in mind before starting your UX audit.
Focus On "What," Not "Who."
The purpose of a UX audit is to find areas that can be improved. Small improvements, large improvements, middle-of-the-road improvements. This exercise is not about pointing fingers. This is about identification and correction. Keep both your eyes and mind open.
Ask friends and co-workers for feedback on your site or app. What you're trying to do is tap into how most people think, focusing not just on the thoughts that they all had in common, but on what points their thoughts differed. Go to usertesting.com and run a usability test against a key competitor. This will help you identify user expectations and "must-haves" based on the market.
Use Data Analytics to Identify Friction Points
Never forget that data is much more than just a bunch of numbers on an Excel sheet; data is behavior.
Page Bounce Rate: Where within their user journey are users leaving? If most people leave during the second step of the checkout process, you definitely want to examine what's happening there. Specifically, where are they dropping off before making it to the cart? You'll want to make sure this is as friction-free as possible. If users are searching and bouncing before they get to any product pages, you may need better product metadata or a search results tool.
Time Spent on Page: Look at where people are clicking and where they aren't clicking. Maybe there's just too much visual clutter on the page and users don't know what they're supposed to do next. Perhaps the content isn't compelling enough to even take the next step.
Start With What Got Your Here
If most of your users come from mobile devices, start your audit on mobile and put desktop on the shelf…for now.
There Are No "Little" Friction Points
Document every friction point, no matter how insignificant it might seem to you. "Death by a thousand cuts" is still fatal, which is to say the small things add up. If your users are saying, "this is an issue for us," then—no matter how small—you better believe it's an issue for you.
You've Got UX Problems. Now What?
Your UX audit is complete. What friction points were uncovered? What should be done to resolve them? Below are examples of the kind of issues you may encounter, and actionable steps to remedy them.
The organization and the names and titles you use to build out your site play a huge role in creating an overall user experience.
We suggest mapping out all of the site pages in the real world (we're talking post-it notes) as a way to make sure that everything flows as it should and is intuitive.
When it comes to navigational behavior, little touches make all the difference. Does something activate on hover or a click? In this case, we encourage you to sweat the details. Also, look for inconsistencies in behavior.
Create top navigation that links users quickly to the major categories or subcategories they need to learn and checkout or contact someone for more information.
Although a very broad term that has come to mean a lot of things, website content refers to all text and visual elements that you expect a user to consume or interact with on a webpage.
Put content recommendations into the user flow where it's going to enhance the user experience. For example, adding banners or articles throughout the experience where it makes sense to do so.
When someone clicks on something they have an expectation of what they're going to get with that click. Let's say a user clicks on a promotional banner and they're taken to a products page. However, the products are listed from most expensive to least expensive. Not a very good user experience.
Create marketing banners that are easily changeable to reflect new offers or campaigns.
The overall look and usability of the site are critical to ensuring that your site is optimized for the best user experience possible.
Usability is king. While you certainly want your website to be visually appealing, never forget that form follows function. You should be squarely focused—first and foremost—on making sure that your site behaves in a manner that is going to enhance the user experience.
While your brand has its own unique differences and nuances that you'll want to convey in your design, you want to make sure that your design looks thoroughly modern. The worst thing you could do is to wind up with a new site that already looks and feels outdated.
This is where your brand becomes your story; where you get to truly differentiate yourself from your competitors.
Your site should accurately represent the scope of your offerings. An audit may reveal that some products or services are difficult to understand, or even to find. Make sure to give users a sense of your total offering.
You want your site to tell a tale, or create a narrative about who your brand is, why it's unique, what it stands for, etc. There's tremendous parity among products and services, so it often comes down to your ability to tell a compelling brand story that transforms a curious consumer into a loyal customer.
You have two tools at your disposal with which to tell your brand story: words and images. How you leverage the two, including how you juxtapose them will likely determine if your story is merely one of a collection of products and services, or, a compelling, bonafide brand.
Based on your audit findings, you may need to upgrade your tools and technologies that help enhance the experience or provide you with more data to make better decisions in the future.
If you find that people are dropping off after searching because the product results were not satisfying, you might need a new search tool.
If you don't have a testing tool in place, you might need one so that you can make more data-driven decisions in the future. Multi-variant testing tools can be valuable, but, at minimum, you should have an A/B testing tool.
You may have tools in place, but are not maximizing them or don't know how to use them properly. That should be part of your audit, as well.
When it comes to eCommerce, specifically, the design of your product pages, cart, and checkout will make or break your site's success.
Create category landing pages that give users a quick way to access products, timely promotions, contextual and useful content, and related items that may be used for cross-selling opportunities.
Data may play the single most important role in product listing and product detail pages. If your data is not normalized, your customers will have a very hard time finding what they want, and you will have a very hard time cross selling or upselling. For example, if you have ten different names for the color blue (e.g. aqua, indigo, teal, periwinkle, ultramarine, cobalt, etc.), your customers will struggle to discover that beautiful blue couch they're looking for. However, if you spend the time normalizing your data and aggregating it under larger groupings for things like color variations, product sizes, pricing, and user ratings, you and your customers will be very happy later.
Clear and consistent display of information is critical on these pages. Ensure product images, descriptions, specs, and pricing are clearly represented.
Cart and checkout pages are often where conversions are lost. Utilize the UX audit to identify where customers are abandoning their purchase and fix those items immediately.

Your Users Are Telling You Something
With every abandoned cart and departure from your website, your users are telling you that something needs to change; odds are good that it's more than just a single thing. A UX audit is an effective way to identify—and correct—what those things are. By doing so you're telling your users, "we want you to have the best experience possible." For those businesses that choose to ignore what their users are telling them, well, don't say we didn't warn you.
Want even more educational content?
Subscribe below to get timely content delivered to your inbox,
or fill out the form below to speak to a Peakster about your next project.
DIGITAL MARKETING
Top 10 Photos of Developers Staring At Screens
DIGITAL STRATEGY
5 Ways Retailers Can Make Influencer Marketing More Influential
ECOMMERCE
How Many Emails is Too Many?