ECOMMERCE IMPLEMENTATIONS
Shopify Editions Summer 2023
ECOMMERCE IMPLEMENTATIONS
Shopify Editions Summer 2023
Shopify Editions Summer 2023 represents a significant update that elevates online stores to the next level with the introduction of over 100 new features and enhancements to the Shopify platform. The update offers a range of capabilities designed to optimize site performance, enhance conversion rates, and expand global reach. This post will highlight some of the most intriguing features and how PeakActivity can assist businesses in leveraging these tools to achieve growth.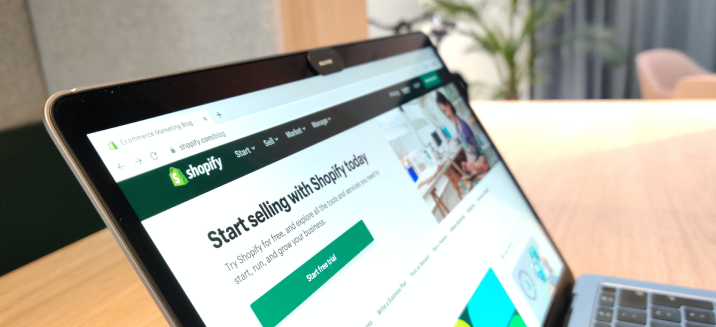 Key Features of the Update
Checkout Extensions:
Incorporation of new APIs and updates permitting customization of the checkout process with validation logic, delivery options, address completion, and more. Checkout extensions enable businesses to enrich the checkout experience with tailored functionalities that align with their specific requirements. Applications include the addition of validation logic to prevent fraud or errors, provision of delivery options like curbside pickup or local delivery, automatic address completion through the integration of services such as Google Places API, and more. Checkout extensions are compatible with themes and sales channels utilizing Shopify Checkout.
Shopify Subscriptions App:
A new application empowering merchants to offer products through subscription models, thereby boosting recurring revenue and customer loyalty. The Shopify Subscriptions app simplifies the process of transforming any product into a subscription offering. Various subscription plans can be presented, encompassing monthly, quarterly, or yearly options. Customers can choose their preferred frequency, quantity, and delivery date. Additionally, merchants can incentivize subscriptions through discounts or free trials. Seamless integration with Shopify Checkout facilitates streamlined management of all subscriptions.
B2B on Shopify:
Introduction of features aimed at expanding B2B sales through tailored store content, volume-based pricing, rapid order lists, and more. B2B on Shopify enables dual sales strategies catering to both B2C and B2B customers within the same store. Store owners can establish customer groups and assign distinct prices, discounts, taxes, and shipping rates. Furthermore, the ability to tailor store content for specific customer groups, including the display or concealment of products, collections, or pages, is a key feature. Enhanced B2B capabilities encompass volume-based pricing, swift order lists, and support for PayPal and vaulted credit cards.
Shopify Bundles App:
The introduction of an application designed to elevate average order values by bundling products and synchronizing inventory in real-time. The Shopify Bundles app allows the creation of bundled product offerings, providing customers the opportunity to purchase related items at a reduced price. Various bundle types can be devised, ranging from fixed bundles to mix-and-match options. Merchants have the flexibility to establish pricing rules, discounts, and display settings for bundles. The app also ensures real-time inventory synchronization to prevent overstocking or underselling issues.
Shopify Editions Summer 2023 heralds a significant advancement in the realms of commerce and creativity. The update empowers users to achieve unprecedented levels of productivity, creativity, and commercial prowess. Whether the aim is to cultivate immersive shopping experiences, enhance store performance, or harness the potential of data and analytics, Shopify Editions Summer 2023 offers a diverse array of tools. For those seeking assistance in making the most of these new features, PeakActivity stands ready to provide support.
"The future of commerce is making
enterprise-level tools accessible and
user-friendly for everyday merchants."
VP of Technology Solutions, PeakActivity
DIGITAL MARKETING
Top 10 Photos of Developers Staring At Screens
DIGITAL STRATEGY
5 Ways Retailers Can Make Influencer Marketing More Influential
ECOMMERCE
How Many Emails is Too Many?