The Team You Have Isn't Always the Team You Need
The Team You Have Isn't Always the Team You Need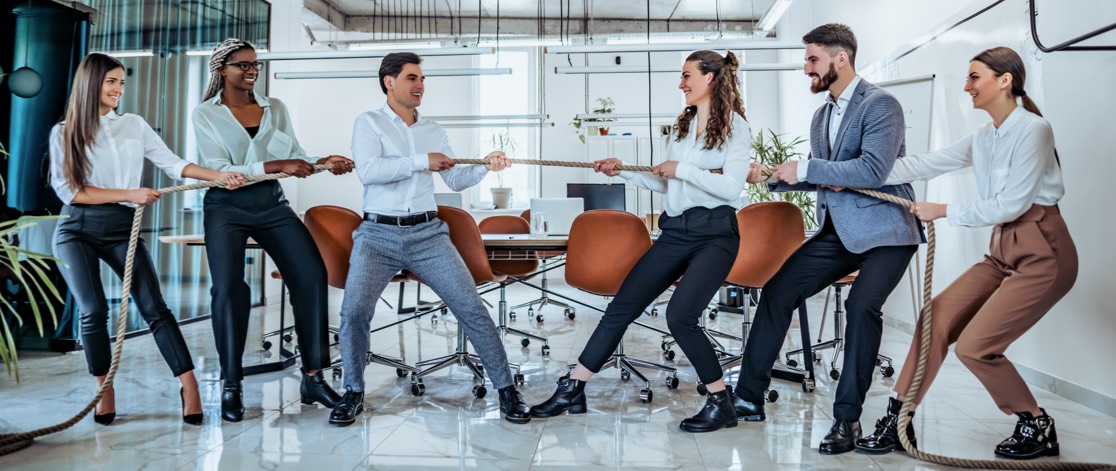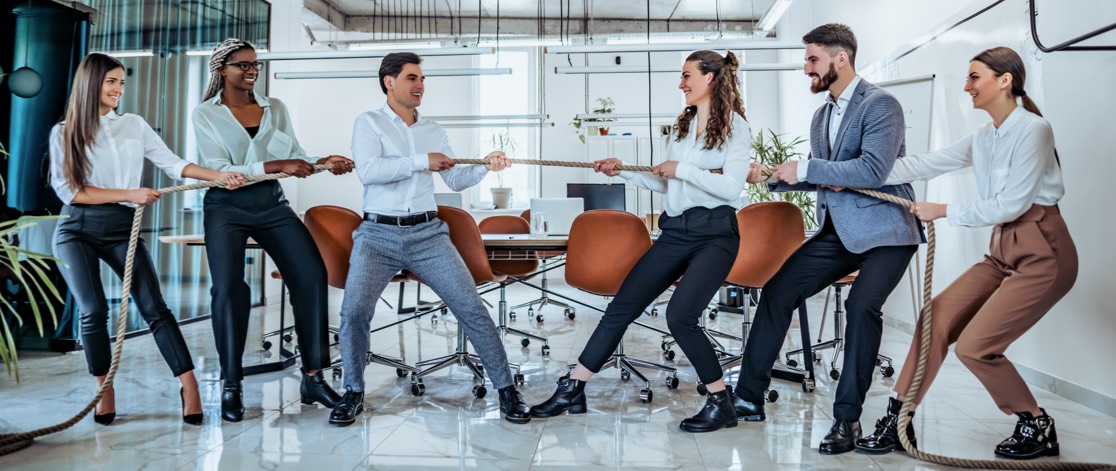 A sizable marketing project has popped up. Unfortunately, every person on your team is stretched thin, with little to no bandwidth to spare. So, what do you do? You ask Steve to take on the project. Granted, Steve already has a lot on his plate, but he's smart and picks things up pretty quickly. Besides, he's already a member of the in-house marketing team, so you don't need to go through the hassle—or cost—of hiring another full-time employee or bringing in an external marketing resource to get the job done.
As it turns out, Steve did an amazing job; the project was completed on time and under budget. In fact, Steve did such a great job that his responsibilities have shifted over to a new area, leaving you to do the very thing that you were trying to avoid all along: hire someone outside of your internal team. The question is, though, should you hire a new internal team member, or, hire externally?

Many a marketer has spent lots of sleepless nights contemplating this very question and for a good reason: the wrong decision can cost a company significant amounts of time and money. However, in this blog post, we're going to explain why bringing in an external marketing team can actually save you time and money. Before we tell you why that's the case, it helps to understand what prompts a company to seek out additional marketing resources in the first place.
Sometimes, You Just Need a Helping Hand
Like business itself, the needs of a marketing team ebb and flow based on a number of factors, such as:
The business has experienced organic growth and now wants to introduce marketing efforts to help it scale to the next level. It's also likely that the business is in the midst of building out its internal marketing team.
Someone on your existing team is leaving (permanently or temporarily) and you need someone to jump in quickly and take the reins.
The number of projects and the workload, in general, have grown, and you no longer have the bandwidth to complete the work at current resource levels.
Your work needs to expand to areas of expertise that you don't currently have in-house.
Now that we touched on some of the reasons why a company might need to hire more people, we need to touch on something else: there's a very real chance that you may not be able to find someone to hire.
Referred to as The Great Resignation, the pandemic has made millions of people reevaluate their work lives. In fact, about 4 million people have recently quit their jobs, and some companies have had to offer higher salaries and more benefits, not just to attract outside talent, but to prevent current staff from leaving. In other words, it's a candidate's market.
This challenging hiring climate is yet another reason why bringing in an outside marketing team not only makes the most sense but offers a number of important benefits that hiring a single individual—if you could even find one—simply could not provide.

There are many benefits that come from bringing in outside marketing expertise, including, but not limited to:
With a fragmented media landscape, marketers know you can no longer put campaigns on one channel and expect to reach your entire target audience. Diversity in channels is the only way to reach an audience with today's diverse media consumption habits.
Every channel is unique and complex, requiring an in-depth set of skills and channel-specific knowledge, especially with digital marketing, where each channel has its own nuances that tend to change frequently and without notice.
For example, email marketers may know how to A/B test subject lines and create email sequences that convert, but it's unlikely they also know the ins and outs of marketing on Pinterest.
SEO marketers may know how to optimize a web page for discovery, but, do they know how to drive brand awareness on Tik Tok?
YouTube may update their algorithm without notice, and if you don't know the platform intimately because you're more familiar with WordPress and blog articles, then you won't know how to ensure your YouTube videos get seen by the right people at the right time.
Diversity of Experiences and Tools
External marketing resources, whether agencies, consultants, dev shops, etc, tend to have cumulative knowledge they've gained through their diverse professional experiences, different types of companies and end customers, and the variety of industries they've worked in. This gives them a rich repository of strategies and tactics that they can draw upon in new situations.
It's not just the talents of people that you're tapping into when you hire an external marketer. You're also gaining access to a slew of tools and technologies that your company might not possess or be familiar with.
According to a 2019 Gartner survey, the average marketer used 7.2 channels, including social media, web marketing, digital advertising, and mobile marketing. Hiring individual owners for each of these channels would get very expensive. Again, by hiring an external marketing team, you gain access to a pool of top talent that already possess expertise in each of those channels, saving you the money you'd otherwise spend on salaries, benefits, and training.
According to a 2017 CareerBuilder survey, the average cost of a bad hire is nearly $15,000. Between the costs of advertising the job, facilitating the hiring process, recruiting qualified candidates, training, and onboarding a new staff member, salary during the probation period, and so on, the price of a wrong fit can add up quickly.
When you hire in-house, you are hiring an individual who will take vacation time, sick days, may need maternity leave, etc. When you hire externally, you are paying for someone to be available and service your business, regardless of their personal needs.
If you choose to gamble on leveraging an in-house marketing team, it's important to know that there are additional costs associated with that risk, and they're not just financial: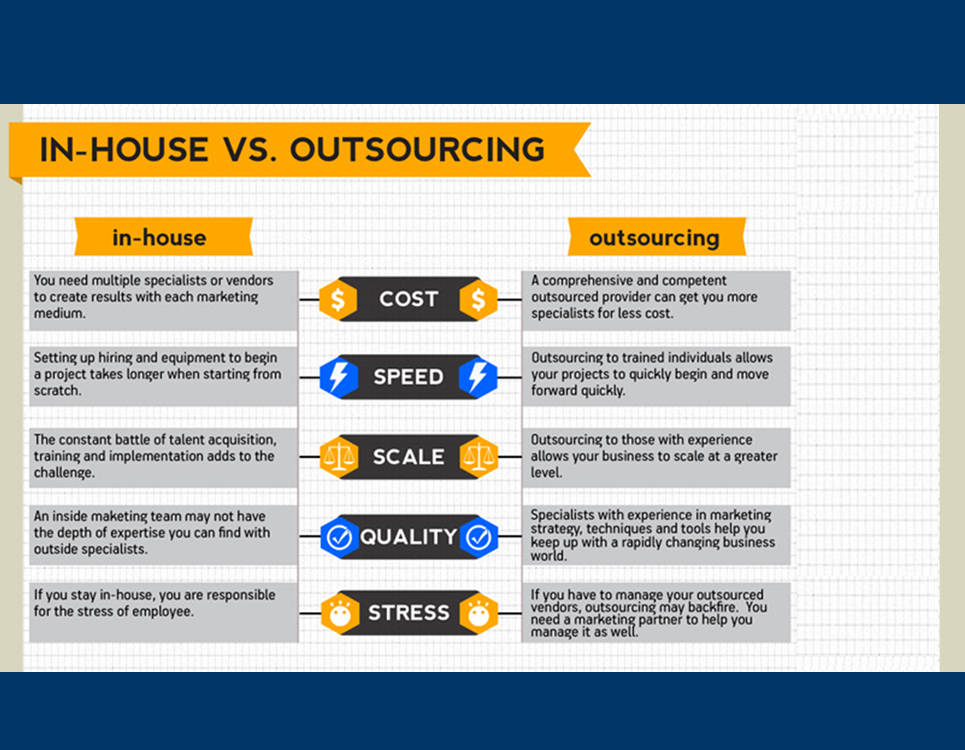 What Makes PeakActivity the Ideal Marketing Partner?
Our clients choose to hire PeakActivity as their external marketing partner due to our unique ability to provide the following:
Expertise – We have deep knowledge of digital strategy and eCommerce as a whole, which allows us to help companies grow all aspects of their business.
Partnership – We engage with you not as a hired gun, but as a trusted partner working seamlessly with your organization, bringing an unrivaled level of experience to bear on your most pressing business challenges.
Long-term vision – We are not your typical "agency" or "dev shop". Our goal is not to solve a single, isolated problem for you (although, we certainly can). We're more interested in being your most valued, long-term digital partner. In other words, we're in it for the long haul.
Before You Hire In-House, Don't
Of course, hiring someone in-house seems like the logical thing to do when you need a marketing resource. After all, that person is already there. It's just so simple. Except, it rarely is. The fact is, that, in the long run, bringing in a team of marketing experts like PeakActivity will end up saving you time and money. Plus, you'll sleep a lot better.
Want even more educational content?
Subscribe below to get timely content delivered to your inbox,
or fill out the form below to speak to a Peakster about your next project.
DIGITAL MARKETING
Top 10 Photos of Developers Staring At Screens
DIGITAL STRATEGY
5 Ways Retailers Can Make Influencer Marketing More Influential
ECOMMERCE
How Many Emails is Too Many?