How to Prepare for a
Shift to Google Analytics 4
How to Prepare for a Shift to GA4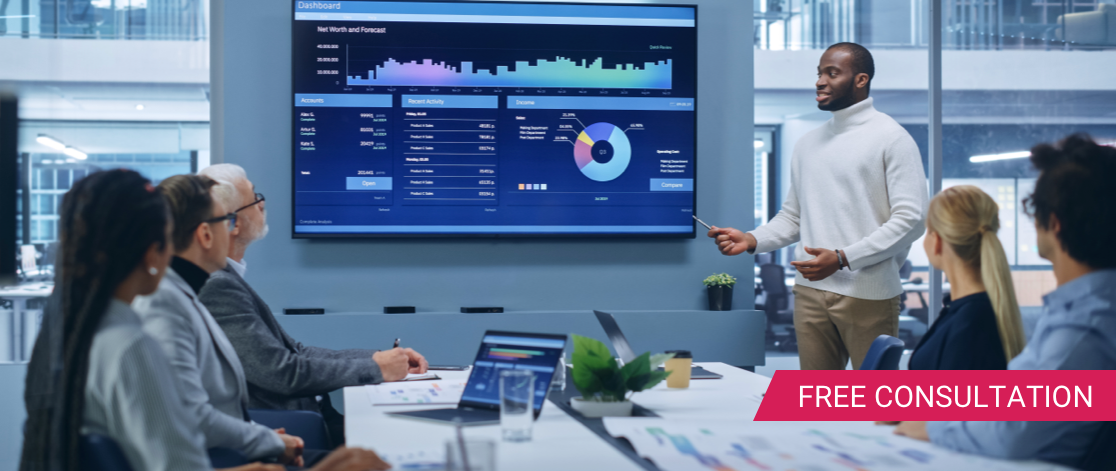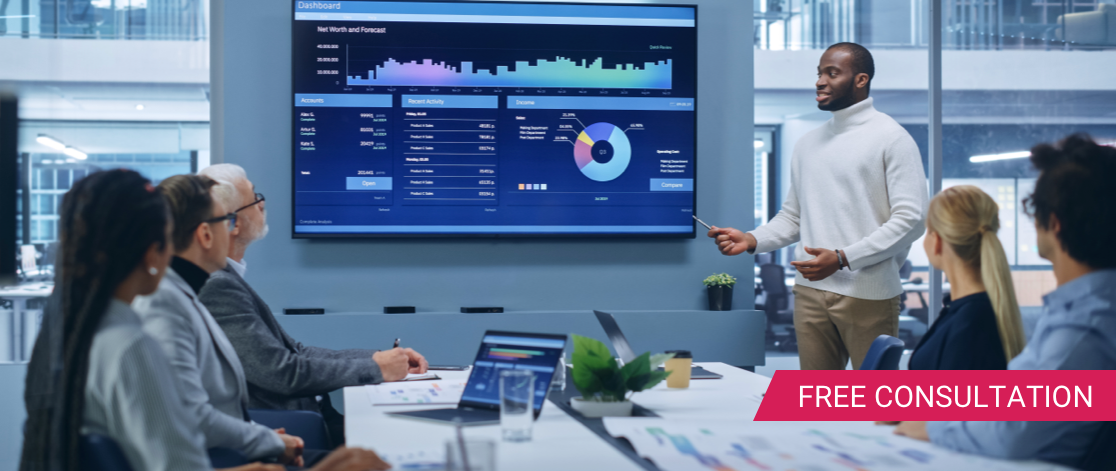 When managed correctly and utilized properly, data can be one of your most valuable business assets. However, if you're getting the wrong data, don't trust the validity of the data, or the data isn't yielding any insights, well, then your data is basically worthless. For many years now, the majority of businesses have used Google Analytics to ensure that their data is accurate, reliable, and provides the kind of insights to help them efficiently run and grow their business.
According to w3techs.com, 56% of all websites use Google Analytics to track such website activity as session duration, pages per session, bounce rate, and the source of the traffic. While there's no reason to believe that the popularity of Google Analytics is going to go anywhere but up, how it collects, stores, and interprets that all-important data is going to change. In fact, it already has.

GA4, the latest version of Google Analytics (GA) that combines data from both apps and websites launched toward the end of 2020. In March 2022, Google made it official, announcing that they will be sunsetting Google Analytics (Universal Analytics) properties beginning July 1, 2023, requiring all users to upgrade to GA4.
While GA4 is not a complete overhaul, there are significant changes to how you are able to collect, store, and visualize your data analytics, such as:
The ability to better connect behavioral data to transactional data, so businesses with transactional capabilities, such as retailers or eCommerce sites, will have more opportunities to segment customers and personalize experiences and marketing.
Expanded marketing attribution models are sure to please business users like marketers and eCommerce owners.
Simpler ways to connect to other tools within the Google Suite make it easier to export, visualize, and report data, which is sure to put a smile on the faces of your Business Intelligence team.
Get a free one-hour consultation with a Data Analyst or Business Intelligence expert.
Why Make the Shift to GA4 Now?
Even though the official end of Google Analytics won't happen until July of 2023, there are three main reasons why you should consider making the jump to GA4 sooner rather than later:
It's safe to assume that GA4 will soon be considered the standard for data analytics, and as new features are released, Google will likely add these to GA4 but not to older versions of the software.
If you plan to compare year-over-year data, you will need to begin utilizing GA4 as soon as possible. GA4 does not support retroactive data. So if you don't start collecting now, you won't have data for a year-over-year comparison.
Since Google won't stop supporting its older versions until July 2023, you might as well use that time to become intimately familiar with GA4.

How to Prepare for the Shift to GA4
To best prepare yourself for the shift to GA4, we suggest taking the following steps:
A data layer is used to track your conversion funnel on your eCommerce site. GA4 offers additional data fields and has expanded options for other data fields. So, if you're converting your data layer from Universal Analytics to GA4, you will need to alter the structure in your data layer if you want to take advantage of these new options.
Update Google Tag Manager (GTM)
You need to set up GA4 tags for the enhanced conversion funnel you just created. If you're using Google Tag Manager, you will need to create new data layer variables to pass into your GA4 eCommerce event tags as parameters. With that being said, we believe that the future of tag management will be Server Side Implemented Tag Management. With server-side tagging, you're introducing your own server (or servers) that hosts a server-side GTM container. In that server, Google Tag Manager receives data from the client-side tracking codes. It then processes and manipulates that data, and then sends it to the 3rd party vendors, analytics tools, and databases that you're using. The biggest benefits of this kind of tag management are:
Reduced load on a page
Control what kind of data is sent to vendors
Reduces the impact of ad blockers
Increases data accuracy
Set Up and Connect BigQuery
BigQuery is a cloud-based data warehouse that helps you manage and visualize your data. Connecting your GA4 data to BigQuery provides analysts with the ability to join other data sources to your Google Analytics data and develop advanced reports. Plus, since BigQuery and GA4 are both Google products, you'll find the setup process easy. The BigQuery data connection now comes free with GA4 (as opposed to the GA360 price tag of $150k per year to connect to BigQuery), giving you access to raw data. All you'll have to pay to utilize BigQuery is a minimal storage cost. We recommend connecting to BigQuery, either as your sole data warehouse or via a third-party API connection to the data warehouse you are currently using.

When it comes to data, everything matters, from how you collect it and store it, to how you analyze and leverage it. In other words, data needs to be treated like the invaluable asset that it is, and GA4 is going to be the tool to help make that happen, both today and in the future.
To learn more about GA4 or what you should be doing to ensure your data and analytics are set up to help you make data-driven decisions, contact PeakActivity. For a limited time, get a 1-hour complimentary consultation session with a PeakActivity Data Analyst or Business Intelligence expert.
Want even more educational content?
Subscribe below to get timely content delivered to your inbox,
or fill out the form below to speak to a Peakster about your next project.
DIGITAL MARKETING
Top 10 Photos of Developers Staring At Screens
DIGITAL STRATEGY
5 Ways Retailers Can Make Influencer Marketing More Influential
ECOMMERCE
How Many Emails is Too Many?