Why Selling Furniture Can Often Be a Heavy Lift
Why Selling Furniture Can Often Be a Heavy Lift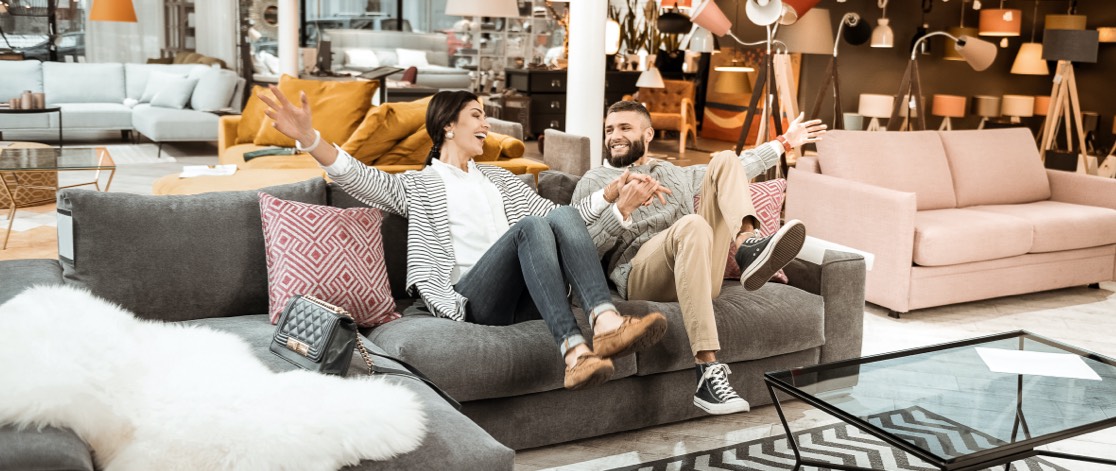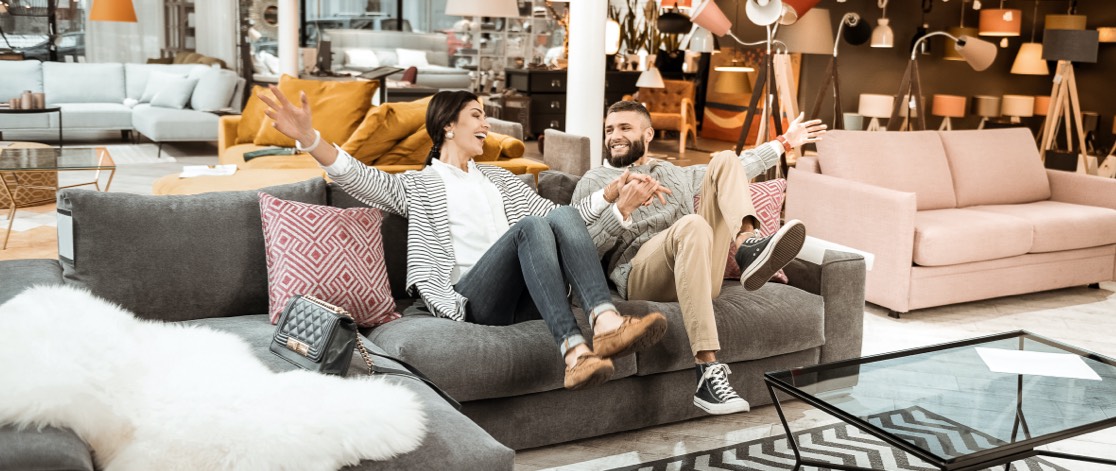 Many companies struggle with eCommerce, and their challenges can be similar, regardless of their industry. Do your web pages load quickly? What is the state of your site analytics and SEO? Is your customer journey seamless and optimized? However, every industry also has challenges that are unique to that industry. Such is the case with the furniture industry.

User Experience Pain Points
In many ways, success in the eCommerce space ultimately hinges on a company's ability to provide the consumer with an intuitive, compelling user experience, and the furniture is no different. Unfortunately, it's extremely difficult to do so without encountering a few pain points, such as:
Buying furniture is not an impulse purchase. It usually requires careful research and consideration by the customer which is why it's so important that the customer journey towards that purchase be as smooth, seamless, and consistent as possible. If, at any point along that journey the customer comes in contact with a problem or friction point, the odds of the customer making that purchase begin to decrease.
Another contributor to a flawed user experience often stems from the fact that key stakeholders are simply not on the same page in terms of actions, executions, and business objectives. Unless the stakeholders can agree on what action needs to be taken, how the actions will be implemented, and how success will be gauged, you risk ending up with rudderless executions, and a lot of disappointment across the organization.
Lack Of Omni-Channel Vision
Any business that wants to be successful knows that they need to take an omni-channel approach to retail. Meaning, that a customer must have a consistent, seamless shopping experience regardless of when, where, or how that consumer journey takes place. Again, as an industry that tends to lean on legacy systems, it's not uncommon to have equally outdated thinking when it comes to the best way to sell furniture to customers.
User Experience Solutions
Designed optimal user experiences with a focus on conversion.
Implemented analytics, A/B, and usability testing programs to enhance the customer journey and grow conversion.
Implemented touchless commerce solutions in response to pandemic restrictions.
Leveraged Augmented reality to enhance the sales experience.
Designed and implemented Omni-channel marketing strategies to ensure that the shopping experience can begin at home and move to the store and vice versa.

You can't avoid the fact that any eCommerce business is dependent on technology. As a result, you also have to accept that, at some point you'll have to deal with resolving some technology issues. Those issues might include:
We often find systems and technologies that are slow, unstable, offer little flexibility, and are just plain outdated. Even searching a website for a particular piece of furniture can be a burden because site data hasn't been structured for optimal findability. In some cases, the incompatibility of such critical backend systems like inventory, shipping, warehouse, and pricing is so bad they can't even "talk" to each other.
Inaccurate Stock Keeping Unit Mapping
A customer falls in love with a king-size bed that's all they see—a bed. However, the backend database doesn't see it that way. It sees individual components that, in their totality, make up a bed: headboard, footboard, side rails, bottom slats, adjustable leg extenders, etc. Each of those individual components has its own Stock Keeping Unit or SKU. Properly mapping these stock-keeping units across different systems is a very common problem in the furniture world.
Inconsistent Product Categorization
Another issue has to do with how products are grouped. Furniture retailers tend to present products with other complementary products, often from the same "collection." Curating those collections and maintaining the proper nomenclature in order to present customers with a clear and consistent journey is critical. Can a bedroom set be a collection or does a collection by definition cross multiple categories (and don't get us started on the whole sofa vs. couch thing)?
Re-platformed clients who were on outdated legacy technology systems to modern, future-proof eCommerce systems enhancing site speed and providing much-needed flexibility and adaptability.
Transitioned clients onto headless eCommerce systems, thereby uncoupling the frontend system from the backend system, allowing clients to not only make rapid changes to the customer-facing part of their site without negatively affecting backend systems, but do so without the need of a frontend developer or designer.
Documented project plans specifically designed to minimize the risk of legacy data schemas and database logic while driving iterative improvements.

One could argue that "marketing" is simply another word for "selling." Either way, it's anything but simple. It's an extremely complex process with lots of moving parts where pain points are bound to occur. Some of those pain points often involve:
Flawed Digital Brand Expression and Execution
The furniture industry is a very visual industry. Whether it's on a website, in a newspaper insert, or on the showroom floor, a sale is often won or lost based solely on the customer's impression upon first seeing a particular piece of furniture. Unfortunately, many furniture stores don't follow or don't have brand or design guidelines to ensure that they can present their products—literally— in the best possible light.
Inadequate Product Descriptions
A description of a bedroom set or sectional sofa isn't just meant to present the customer with an accurate accounting of what they're made of, what colors they come in, or how comfortable they are. In a sense, the description is there to pre-sell the customer; which is why having an accurate and compelling description is an important component of the overall sales process. Sadly, many descriptions do little beyond supplying the basic facts about the piece.
Lack Of Cohesive Promotional Marketing Strategies
The furniture industry typically relies on promotions to help drive traffic to their website as well as to brick-and-mortar locations. These promotions generally revolve around seasonality as well as holidays i.e. Memorial Day, Fourth of July, Labor Day, and, of course, the critical Thanksgiving/Christmas holiday season. It's not uncommon though for furniture companies to lack a carefully considered promotions strategy to guide their efforts, which leads to inconsistent brand messaging, a non-cohesive promotional cadence, and lost sales.
In addition to the pain points already mentioned, one of the other areas in which our furniture clients have faced challenges is in regards to talent. Lacking the appropriate people with the right skill sets regularly hampered the development of technological tools and services that would have made the sales, inventory, and delivery processes easier and more intuitive for salespeople, warehouse workers, delivery teams, and most importantly, the customers.
Provided photographic and brand guidance when necessary, including re-defining or clarifying style guides and extending across all touchpoints.
Created or expanded email programs, including overall strategy cadence, list growth, segmentation, design, coding, and deployment.
Guided/implemented content creation in support of products and SEO.
Provided social media and social commerce strategies and implementation leveraging influencers and micro-influencers, as well as integrating tools such as Curalate for on-site User-Generated Content (UGC).
As furniture tastes change over time, so too do consumer shopping behaviors. As a result, our clients too must change. This is why we will continue to actively guide them on their digital journeys, seeking to not just make them competitive but to elevate their businesses to even greater heights. Regardless of the furniture fads or fashions that are sure to come, having a savvy digital partner with intimate knowledge of your particular industry will never go out of style.
Want even more educational content?
Subscribe below to get timely content delivered to your inbox,
or fill out the form below to speak to a Peakster about your next project.
DIGITAL MARKETING
Top 10 Photos of Developers Staring At Screens
DIGITAL STRATEGY
5 Ways Retailers Can Make Influencer Marketing More Influential
ECOMMERCE
How Many Emails is Too Many?