10 Questions to Ask Yourself (And Your Team) Before Re-Platforming
10 Questions to Ask Yourself (And
Your Team) Before Re-Platforming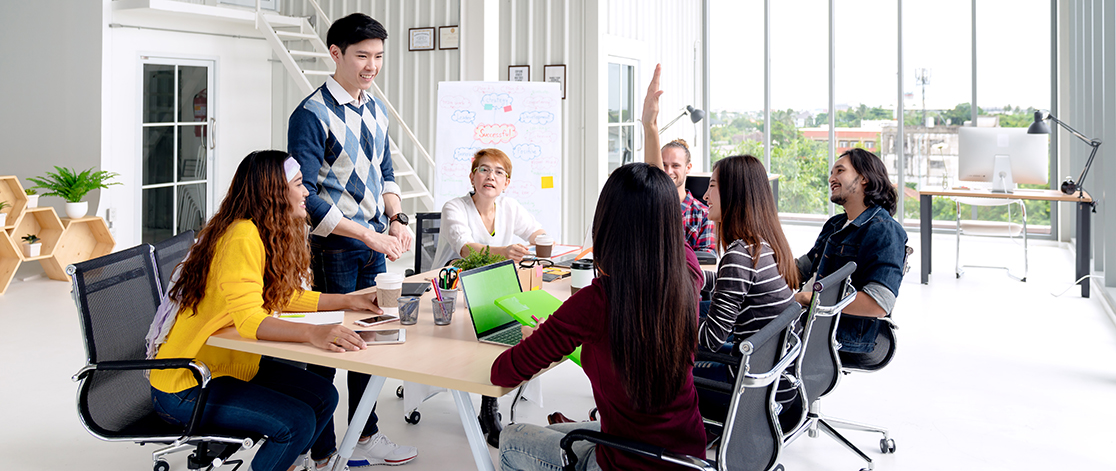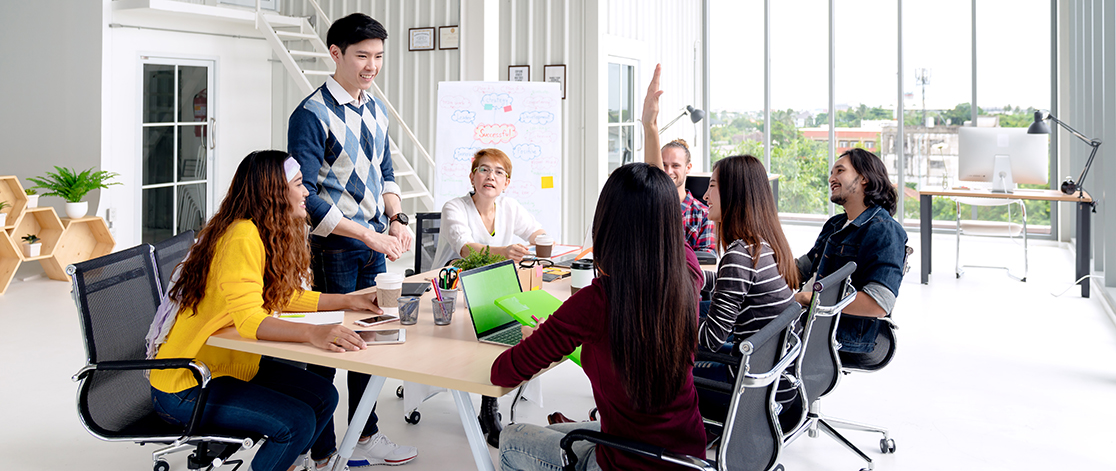 Re-platforming is an intensive, highly complex process with lots of moving parts. Whether or not to initiate such an undertaking is a decision that should not be entered into lightly.

Before You Re-Platform, Get Agreement On These 10 Questions
In our experience, one of the best things that you can do prior to kicking off a re-platforming effort is to ask yourself some important questions. We've gone through this exercise with countless clients and can assure you that taking the time to review these questions, and gain alignment on them with internal stakeholders, will play a big role in helping to ensure that your re-platforming project is implemented as efficiently and effectively as possible.
So, whether you're seriously considering re-platforming or just starting to think about it, here are the 10 questions you should ask yourself (and your team) before re-platforming:
1. How do I prepare our organization for the re-platform?
The first important step is to get buy-in from executive leadership and business stakeholders. Everyone needs to be aligned on what will be included in the re-platform, how long the process is going to take, and, of course, how much it's going to cost. Based on the sizeable role that digital now plays in the overall business, re-platforming affects many more internal teams, from marketing to merchandising to stores (if B2C), and sales (if B2B). Meeting with the leaders from each area of the business to hear what is working and not working for them and their 3-year plans will help to ensure that the site platform and its capabilities will meet their needs. Change management is critical to a successful re-platforming project so that your teams are getting the most from the new platform you've invested in.
2. What kind of team resources do I need?
As with any team, you need a strong leader; one to act as the primary point of contact for the project, as well as the dedicated decision-maker. If a quick answer is required or a tie-breaking decision amongst the project team needs to be cast, this is that person. In addition to the business leader, we suggest a marketing subject matter expert (SME), a product content SME, and a technical SME that understands the platform integration points like the back of their hand. However, we recommend that the overall project business team be less than 8 people. Keeping the team within this number will make it easier to manage schedules, meetings, achieve consensus, and empower each individual with the autonomy to make informed, data-driven decisions.

3. How much will this cost and how long will this take?
The short answer? It depends. What platform are you going to use? Is site redesign/user experience included in the re-platform? Are you adding any capabilities, such as new payment options? How many site integrations need to be completed (OMS, ERP, CRM, Email provider)? Your answers to these questions will impact both the cost and duration of the re-platform. In general terms, a Shopify Plus site takes approximately 3-6 months; with a headless or enterprise platform, you're looking at 6-12 months. Obviously, complexity and scope will have a big impact on timelines. As you narrow down your choice of platforms, make sure that you're reviewing the total cost of ownership over a 3-5 year period. This should include software license fees, any third-party software add-ons, cloud hosting fees, systems integration fees, any ongoing web development/system integration expenses for planned enhancements, revenue sharing fees, planned enhancement estimated costs, and design/creative services expenses.
4. Will this require any downtime, or negatively impact my business during the transition or optimization after launch?
Yes, some re-platforms do require a pause in certain activities while migrating content, data, or technologies from the current platform to the new one. However, you can take a more controlled approach, a "slow rollout" of each page in order to limit downtime and ensure there isn't a break in consistency. This becomes less of a concern when dealing with headless technologies, which provides the flexibility to make optimizations to one site component without affecting other components.

5. How do I ensure I don't lose any historical data?
One of the most common concerns we hear from business teams when they're considering a re-platform is how to ensure that they don't lose their analytics data and SEO rankings. If the client is using Google Analytics, GA4, or Firebase, PeakActivity will reuse the current account, property, and views, which will retain all historical data. At PeakActivity, we also re-implement any marketing pixels using Google's Tag Manager. This is typically done toward the end of development to avoid any re-work. PeakActivity will also work closely with your marketing vendors and agencies to ensure proper tracking during go-live.
Organic traffic from search engine optimization (SEO) is built slowly over time, becoming one of the best investments for eCommerce businesses. However, that traffic can be ruined with a significant drop in organic traffic after a re-platform if you don't work with an SEO strategist well versed in transition planning for a re-platform or even a site redesign. The strategist will create a plan to do things like map 1:1 redirects to regain organic traffic, mapping every old URL to a new URL, ensure meta descriptions are carried over and plan for changes in the website's robots.txt file and XML sitemap generation so that unnecessary pages didn't get indexed and hinder crawl efficiency. Your business's priority keywords from the title tag, header tags, body copy, and alt text need to be shown on the new site or you'll see a relevancy score drop followed by a drop in ranking and traffic.
6. What are the biggest benefits for my business?
Having a secure, responsive, engaging site that allows you to scale for your future business is, without question, the greatest benefit that comes from re-platforming. When selecting a platform, think long-term: what platform will best meet your needs 2-3 years in the future. What new features will drive the highest return? Where can you stand out? How do you ensure you are competitive? Other benefits of re-platforming include:
Having a consistent experience across channels
Stability and scalability for your company's growth
Increased capabilities/better functionality and improved customer experience from those new capabilities
Improved user experience and ease of use
Faster, more responsive website
Improved integration with the business for consistent data (Product Data, Customer Data, Pricing, etc.)

7. What are the biggest benefits for my customers?
While re-platforming benefits your customers in multiple ways, the three most impactful ways are:
Site performance – A faster, more responsive site usually means faster page load times, faster times for images to render, fewer bounces, and more usability on mobile.
Improved user experience – A redesign usually provides consistency between company commerce channels, more intuitive navigation, and more advanced features and functionality on the site.
Greater organic visibility – Improving site UX and taxonomy, and optimizing product data, are large parts of a redesign and have a huge impact on SEO.
8. What kind of ROI can I expect?
There are things you can do to help ensure that your ROI is as great as possible. First, go with an eCommerce platform that will allow you to focus on marketing and growth and not on making costly upgrades and maintenance. We tend to see a higher ROI if the client doesn't simply move the same look and feel from one platform to another. This is why it's important to select a partner that is well versed in not just system implementation, but UX, analytics, and SEO, as well. Look for ways to reduce the number of steps in the checkout process. Which new capabilities were added? Have you cleaned up your product data so that customers can quickly find what they are looking for which will result in a higher conversion rate? The quality and completeness of your product data have a direct impact on sales and returns. It's also worth noting that, if you choose to go with a headless eCommerce platform, you can take a more modular approach to re-platforming, which will save you money on future projects since you'll have less to code and a shorter ramp up time..

9. Is my product catalog data ready for a re-platform?/h3>
We strongly suggest that you not wait until the re-platform project begins to manage your product data. By doing so you could incur costly delays. Having a clean, organized product catalog with categories, subcategories and product attributes will allow you to set up a taxonomy that's easy to follow. During the project, the development team will need clean data to properly test landing pages and product detail pages before the site goes live. Having a clean and organized product catalog allows you to see what those pages will look like keeping the project on track vs. loading the catalog data later and creating additional work.
10. What are typical obstacles PeakActivity commonly sees when working on re-platform projects?
Even with a great re-platform plan in place, unforeseen challenges do occasionally occur, so you'll also want to plan for the unexpected. In our experience, the most common issues include:
Product data has not been organized into a category/subcategory/attribute format or the data has not been made easily accessible.
Handling the catalog execution from your current system and loading it into your new system can be more time-consuming than initially estimated.
We often work with lean teams who have to split their time between running the business while also working on the re-platform.
The lack of critical documentation of current systems and 3rd party partners.
For companies adding new 3rd party features during the re-platforming, contracts need to be signed before developers start the project or delays will occur.
Today's Change Is Tomorrow's Success
Re-platforming can be daunting, expensive, and maybe even a little scary. However, it's important to keep in mind that the reason you're even considering taking the plunge is to help make your business become more successful, not just in the short term but in the long term, as well. After all, competition for digital dollars is at an all-time high. You need to do whatever is necessary to distinguish your brand in the minds of consumers, and the most effective way to do that is to give them the best customer experience possible. Having an eCommerce platform that best suits your business needs will allow you to do exactly that.
Want even more educational content?
Subscribe below to get timely content delivered to your inbox,
or fill out the form below to speak to a Peakster about your next project.
DIGITAL MARKETING
Top 10 Photos of Developers Staring At Screens
DIGITAL STRATEGY
5 Ways Retailers Can Make Influencer Marketing More Influential
ECOMMERCE
How Many Emails is Too Many?